Brooklyn Bridge All Day Bike Rental by Fancy Apple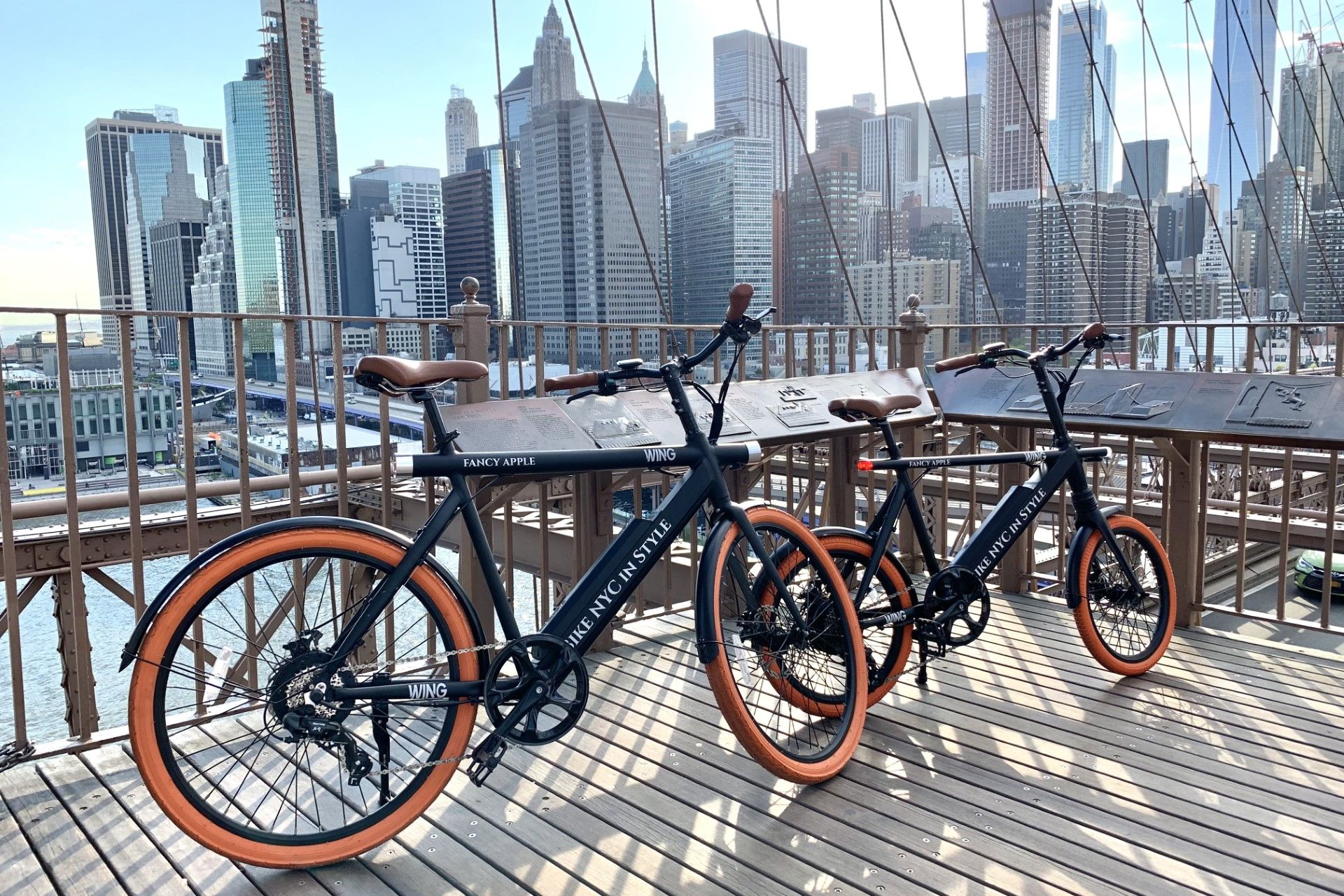 TOUR DESCRIPTION
Self-adventure through Downtown Manhattan and bike the iconic Brooklyn Bridge to discover historical DUMBO and beyond.
Biking is the most fun and efficient way to explore NYC, there are more than 1,500 miles of Bike Lanes.
Select comfort bikes: Classic, Hybrid, and Kids bikes. Baby-Seat/Tag-Along can be added with Child Pass.
Tandem and Child-Trailers are available for an additional fee. E-Bikes and E-Scooters are available for $10 per hour upgrade.
What you get:
MORE INFORMATION
Brooklyn Bridge All Day Bike Rental by Fancy Apple
125 Church Street, New York, NY 10007
365 days - weather permitting
April - October 31: 8:00 am - 7:00 pm
November - March 31: 9:00 am - 6:00 pm
Reservation is recommended, walk-ins are welcome while supplies last.
To make a reservation visit www.FancyApple.com go to Brooklyn Bridge Bike Rental page, click Book Now, choose preferred Date & Time, and select the no-cost Sightseeing Pass Holders option. If not selectable, that slot is full, you need to check for a different time.