Clipper City - Daytime Sail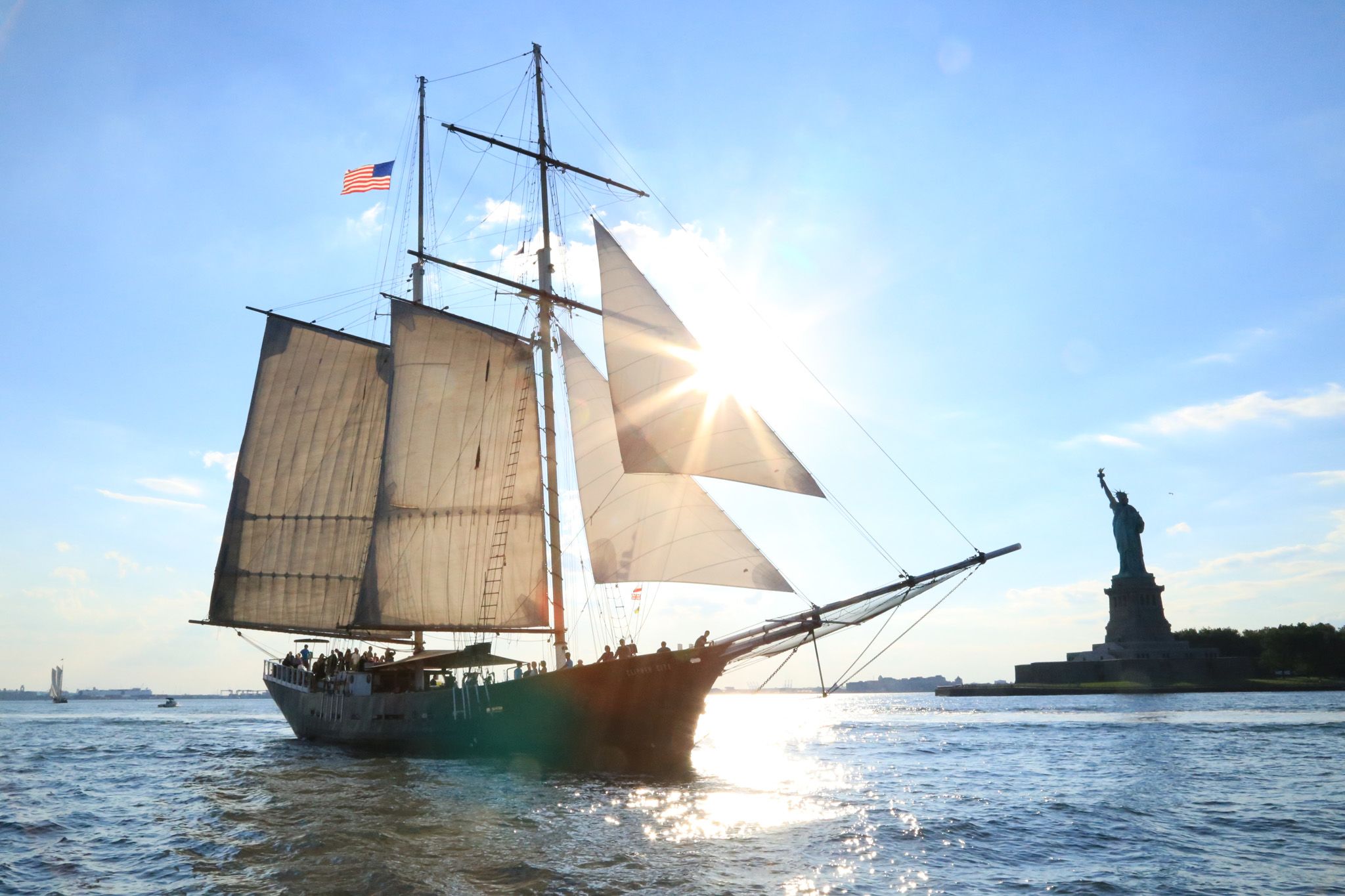 TOUR DESCRIPTION
The antique-looking Clipper City Tall Ship was modeled after a 1800s classic Clipper trading ship. The ride offers the most mesmerizing views of the Manhattan Skyline as well as an up-close look at the Statue of Liberty. There is no better way to spend a warm afternoon than on a vintage sailboat, taking in the wind, beautiful views and delicious beverages. The ship has a full cash bar and a helpful crew. Ply the waters of the world's most perfect harbor and experience NYC from a different point of view.
MORE INFORMATION
Clipper City - Daytime Sail
Location: Slip 8 on Pier 35/36, East River Esplanade, just north of the Manhattan Bridge.
Operates June 27th - October 31st
Weekday: 12.00am, 1:30pm, 3:00pm, 5:30pm
Weekend: 12:00pm, 3:30pm, 5:30pm
Sunset: Sunday - Tuesday: 7:00pm
Reservations may only be made online. Reservations cannot be purchased by phone. Credit card required for reservations. To reserve, visit www.manhattanbysail.com/spass/shearwater If you cannot reserve online, please go to dockside service desk 30 minutes prior to boarding to be admitted on a first-come, first-served basis.