Greenwich Village Walking Tour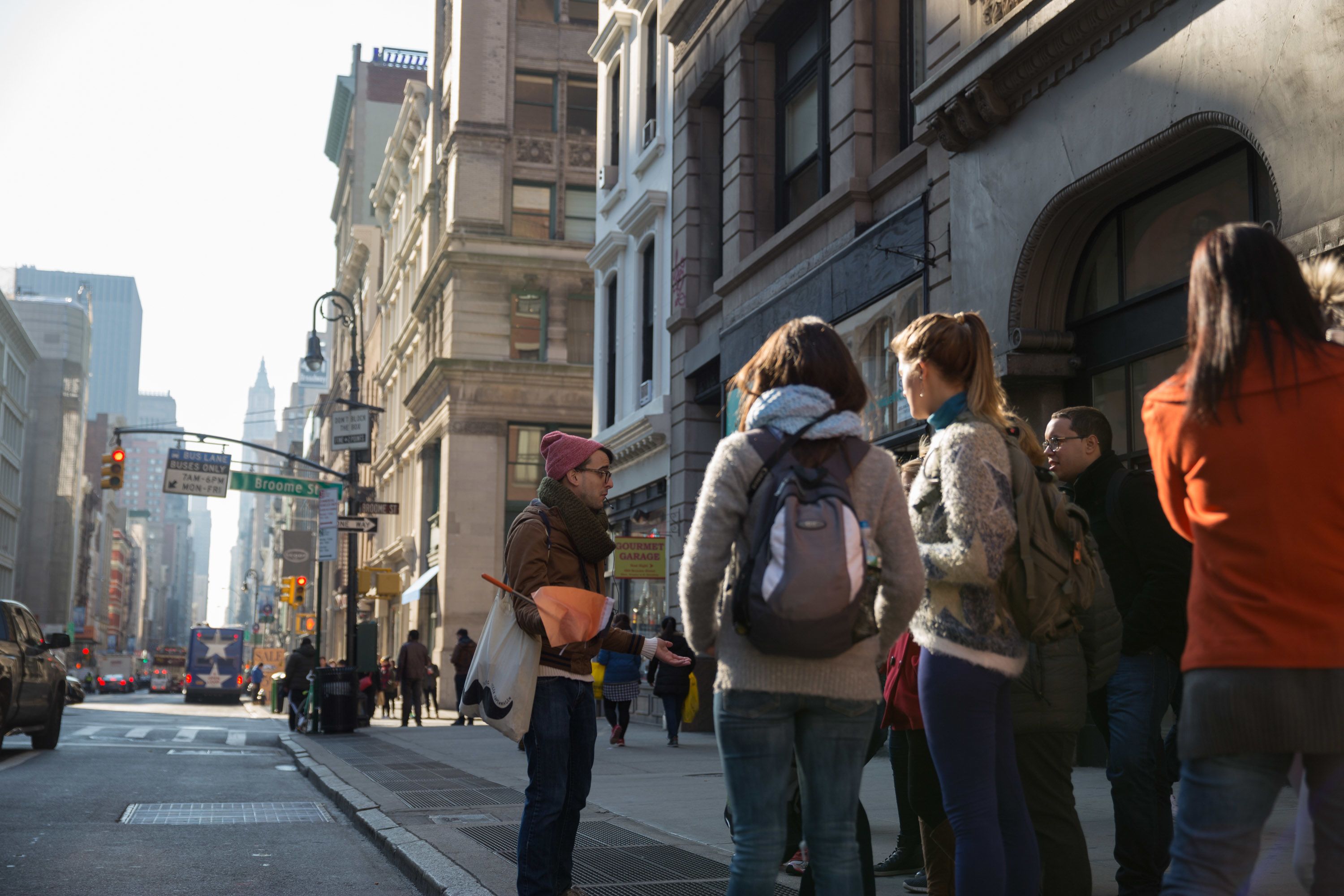 TOUR DESCRIPTION
Your guide will lead you on a two-hour wander around 'The Village" – and through time.
The birthplace of NYC's counter-culture is the natural home of artists, writers, eccentrics, and rebels with and without causes. Listen to tales about Edgar Allen Poe, Maya Angelou, William Burroughs, Jack Kerouac, Bob Dylan, Jimi Hendrix who have all trodden these sidewalks before you.
Stand where gay rights were first defended in NYC, take a selfie outside the apartment block from Friends and sneak a peak at the desirable side street residences of the rich and famous.
Your insider guide will share secrets of where to find the neatest one-off bars and shops, entertainment venues and restaurants.
MORE INFORMATION
Greenwich Village Walking Tour
Meets at the SOUTH WEST corner of Waverly Place and 6th Avenue.
Daily: 1:30pm
Advance reservations are required to guarantee tour spots. Reserve your tour at https://www.exp1.com/new-york-tours/sightseeing-pass/
We require a credit card to reserve your place on the tour but your card will not be charged as long as you show up to the tour and present a valid pass.