Hamilton Happy Hour Tour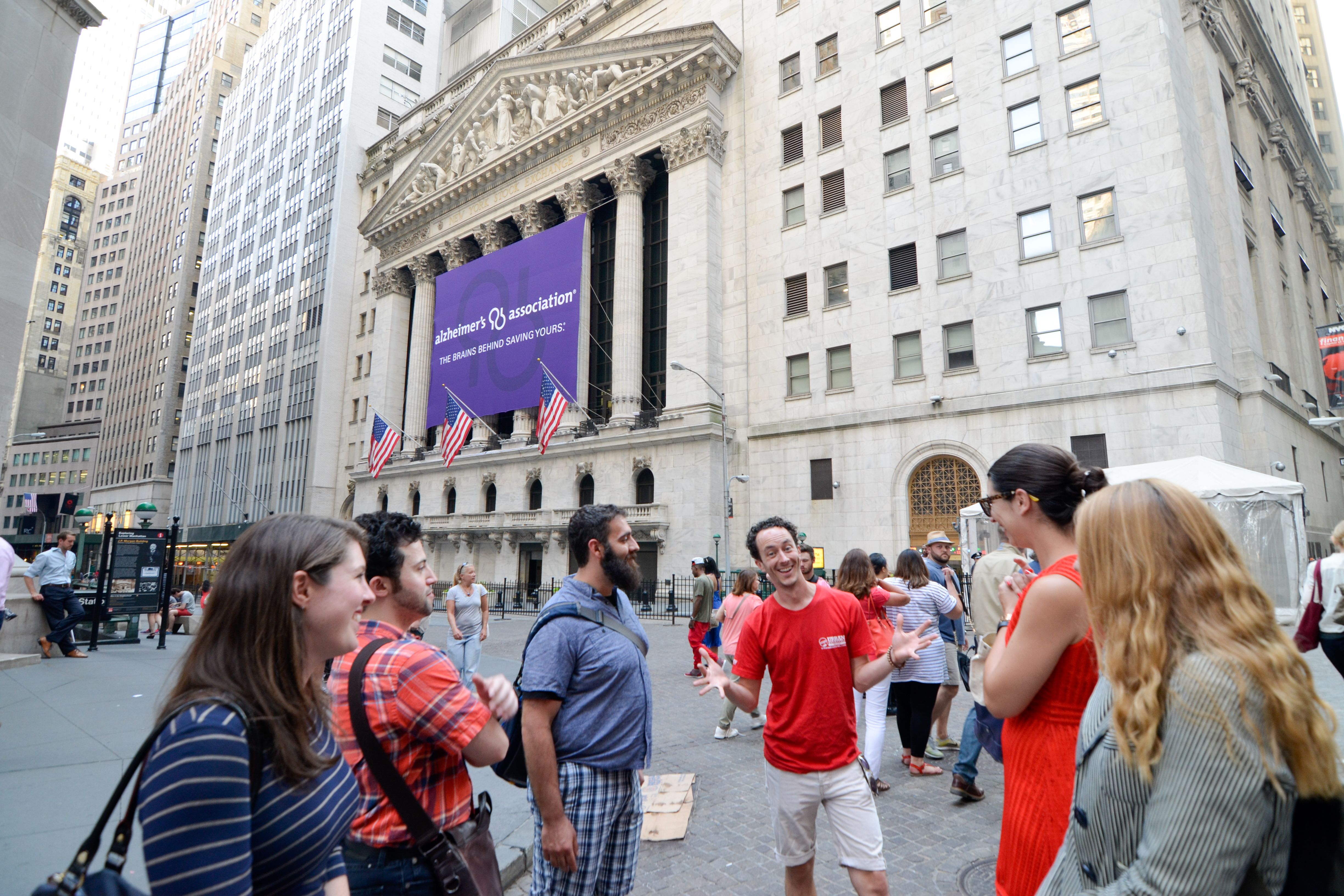 TOUR DESCRIPTION
This US Founding Father is still making a massive impact – and not just as the subject of a smash hit Broadway musical. The amazing young immigrant Alexander Hamilton became the 1st United States Secretary of the Treasury, and your guide will explain how Wall Street, the Stock Exchange and the financial system began with him.
He also founded the United States Coast Guard and The New York Post and was a practicing lawyer. It's no wonder his image appears on the current $10 bill. (His face has been on more note denominations than any one else's as well as stamps.)
This entertaining and informative two-hour stroll in Hamilton's footsteps ends with the chance to sup an ale in his favorite tavern. The very place where he was challenged to a duel by the Vice-President… Hear what happened on this tour!
MORE INFORMATION
Hamilton Happy Hour Tour
Meets at entrance to Trinity Church - 75 Broadway; New York, NY 10006
Daily at 3:00pm
Please arrive 15 minutes in advance to meet your guide.
Reservations required. Please call 347-878-8444 or e-mail info@urbanadventures.com