One Hour of Virtual Play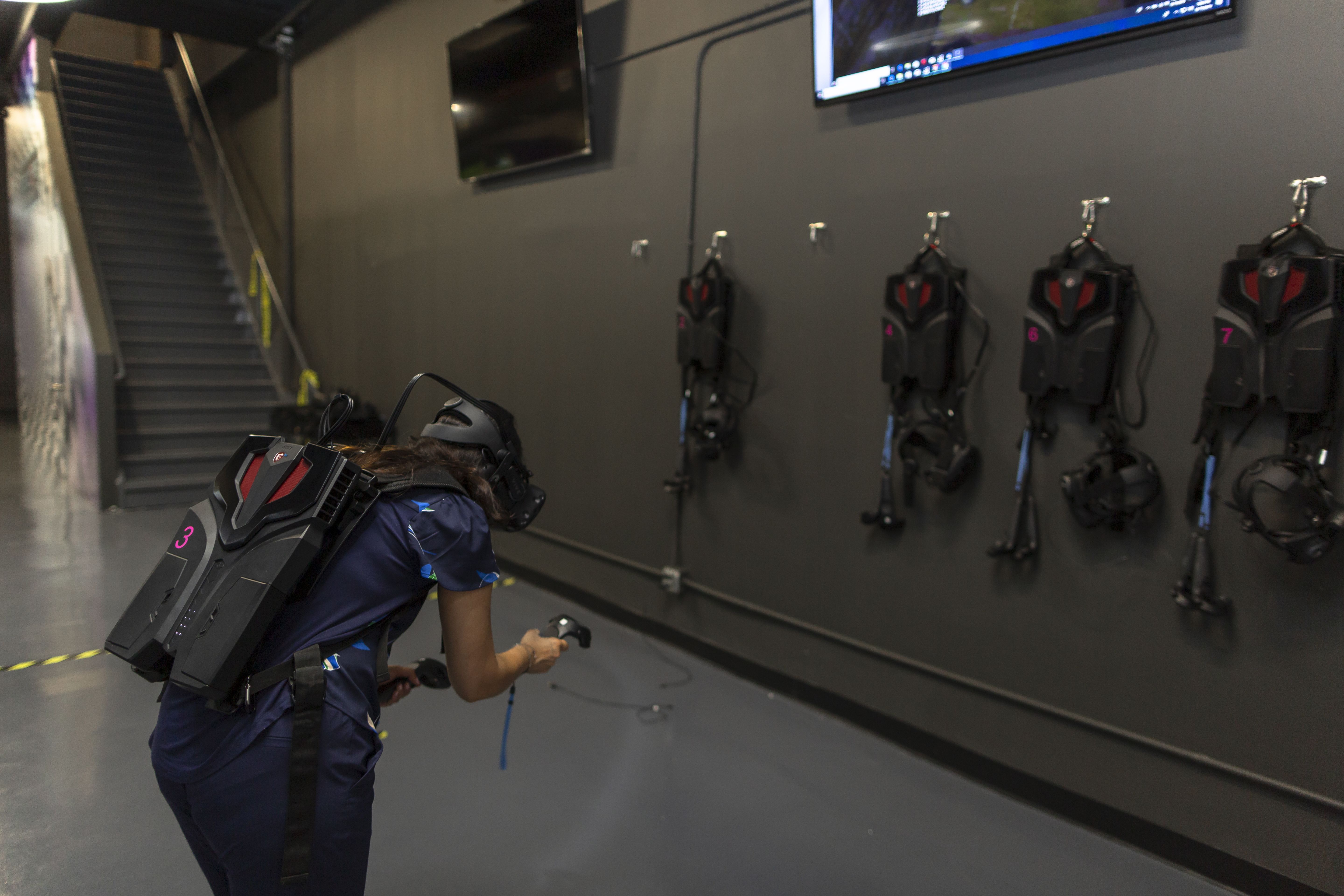 TOUR DESCRIPTION
The Kat walk - Omni-Directional Treadmill Play games such as Stand Out VR Battle Royale, Arizona Sunshine, Bullet Sorrow VR, and many more on one our 4 KAT Walk omni-directional treadmills.
Xtrematic Virtual Reality Simulator Extreme-Machine - Over 30 games and films to experience with our 2 Xtrematic Machines. From downhill skiing to an adventurous ride through a dino park, we're sure to have an extreme experience everyone will enjoy.
RACING simulator Full-Motion Car Racing & rollercoaster - Feel every bump, rumble strip, and gear shift. Experience the g-force acceleration, braking and high turns that add incredible immersion to your racing and roller coaster experience.
Augmented Reality Interactive Rock Climbing Wall- This active play technology invites anyone, from the youngest kids to hard training adults, to have an amazing time and get a great physical exercise. Even the audience is easily captivated by the games. People often spontaneously participate by cheering and shouting instructions.
MORE INFORMATION
One Hour of Virtual Play
Location: 130 W 29th Street, New York, NY 10001
Hours of Operation:
Monday - Thursday: 4:00pm - 10:00pm
Friday: 3:00pm - 11:00pm
Saturday: 12:00pm - 11:00pm
Sunday: 12:00pm - 8:00pm
No reservations required but first come, first served. Please present your e-ticket at the front desk.