SOHO and Little Italy Walking Tour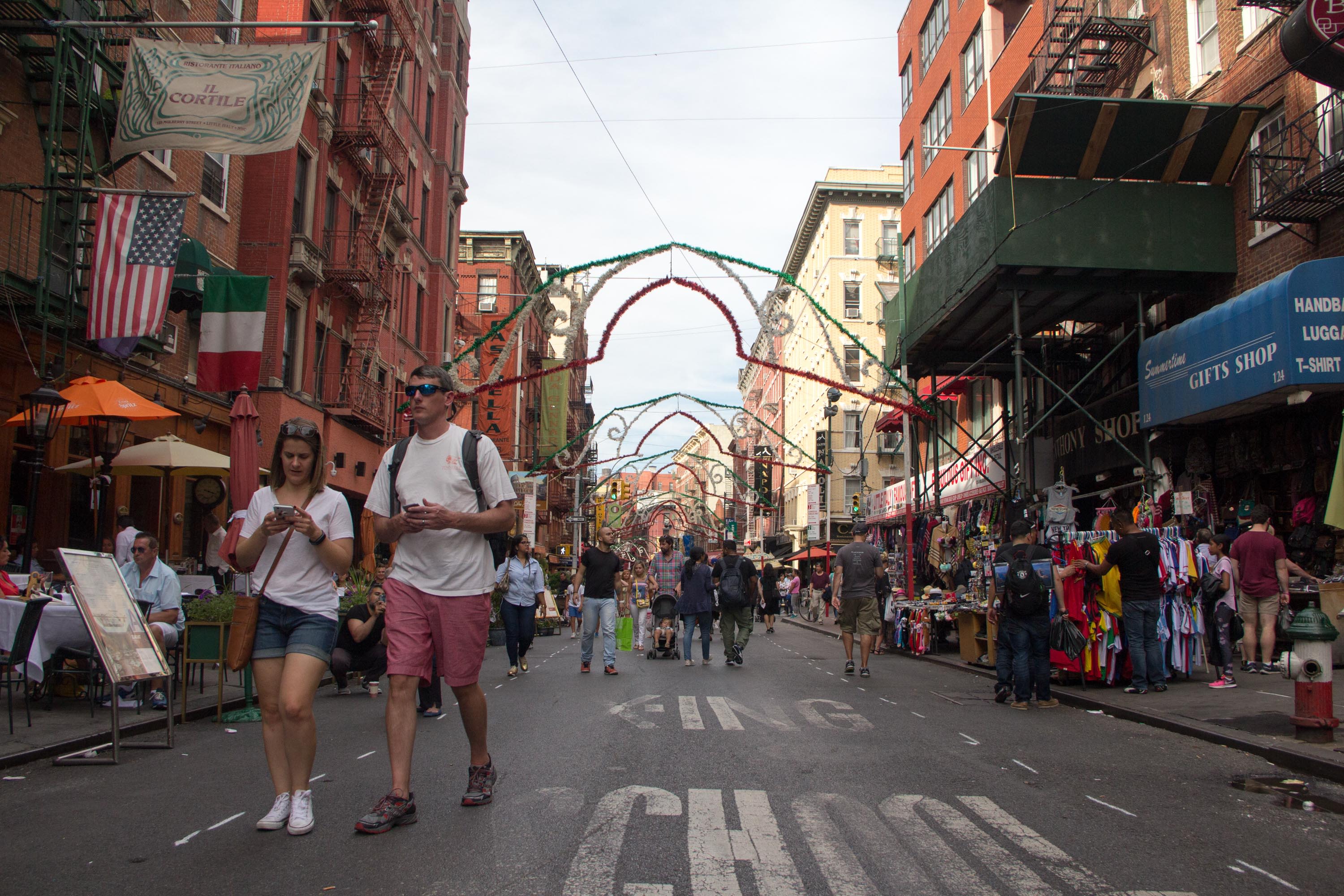 TOUR DESCRIPTION
Sample a melting pot of cultures and cuisines that have helped shape New York and, indeed, America.
In two hours there's never a dull moment as your guide keeps the stories coming. You'll get a real sense of the districts' colorful history and how they continue to evolve.
Starting in SoHo you'll see cobbled streets of buildings cast in iron, former factories and brothels now home to millionaires and celebrities, close to chic boutiques, trendy galleries and coffee shops! In Little Italy, you'll visit the scene of a Mafia assassination and savor the aromas of fresh pasta dishes.
Then you'll move on to the area Chinese gangs once fought to control where your biggest worry will be whether you can squeeze in a dumpling.
MORE INFORMATION
SOHO and Little Italy Walking Tour
Meets at the southwest corner of Spring Street and 6th Avenue.
Daily: 1:00pm
Advance reservations are required to guarantee tour spots. Reserve your tour at https://www.exp1.com/new-york-tours/sightseeing-pass/
We require a credit card to reserve your place on the tour but your card will not be charged as long as you show up to the tour and present a valid pass.