The Sightseeing Pass NYC - Flex Pass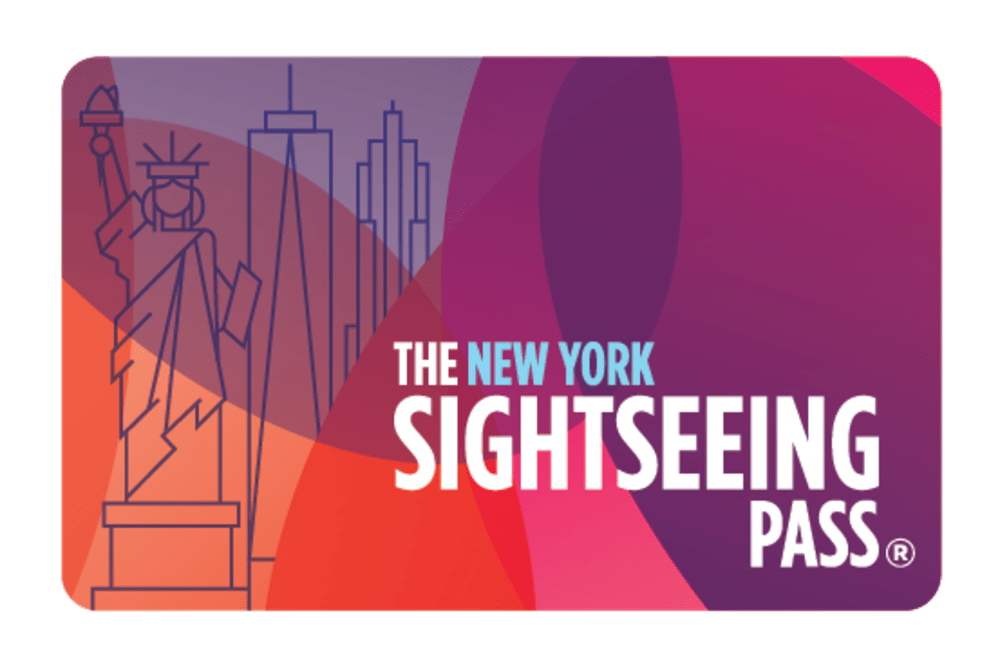 TOUR DESCRIPTION
FLEX Pass
With the FLEX Pass, you select the number of attractions that you would like to see. Your FLEX Pass is valid for 60 days from activation at your first attraction visit.
Visit any 2, 3, 4, 5, 6, 7, 10 or 12 attractions from 100 options over 60 days.
• Best for locals or visitors who may have already been to New York and want to visit only a few popular attractions.
• Great for visitors with a tight budge for sightseeing.
• Also for visitors on a business trip, with limited time for sightseeing.
Save 50% or more when visiting just 2 attractions per day.
Prices from $22 per attraction visit.
MORE INFORMATION
The Sightseeing FlexPass New York
Click here to view included attractions and redemption instructions.
FOR EMPIRE STATE BUILDING TICKETS:
The Empire State Building has a timed entry system, which requires all visitors to have a pre-reserved entry time. You must bring the timed reservation ticket you will receive after you make your reservation. The Empire State Building personnel will NOT be able to admit you without the timed reservation tickets. CLICK HERE to reserve your date and time.
FOR MUSEUM OF MODERN ART:
Pass (or ticket) holders are no longer required to make an advance reservation to visit the MOMA.
Please present your Pass (ticket) to the museum admission staff.
The museum encourages visitation at 11:30 a.m. or later to avoid any security queues.
If you need to order a large quantity of passes, please contact us at info@citysights.com