Liberty Super Express Downtown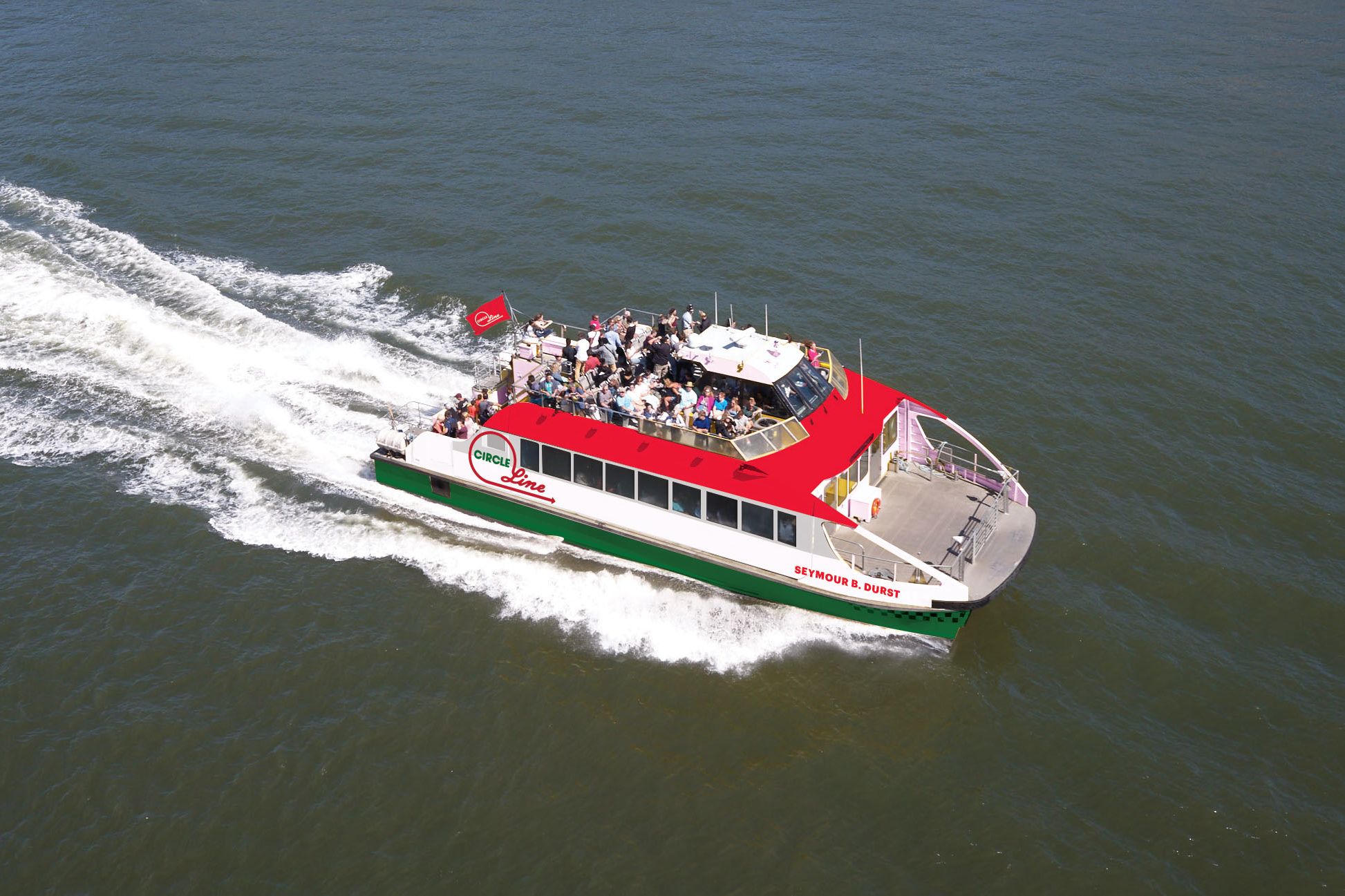 TOUR DESCRIPTION
See the Statue of Liberty in a New York minute.
If you only have time for one item on your New York City sightseeing bucket list, make it the Statue of Liberty. The Liberty Super Express sightseeing cruise is the easiest and fastest way to get up close to the iconic Statue of Liberty and back from Downtown NYC. Departing from Slip 6 in Battery Park every hour on the hour beginning at 11am or from Pier 16, South Street Seaport, 20 minutes later, you will experience the magic of Lady Liberty in all her glory in just 50 minutes. The cruise will slow down once it sails near the Statue of Liberty, so be sure to have your phone or camera at the ready for the most perfect photo opportunity.
The Statue of Liberty is iconic for good reason. A towering symbol of freedom, her monument in New York Harbor welcomes millions of tourists from all over the world daily and represents hope to all that have the chance to witness her magnificence. No trip to New York City is complete without visiting the famous landmark, and Circle Line Sightseeing Cruises is the best way to get up close and personal with Lady Liberty. Trust us, the best views are definitely from the water!
Our vessels are designed to give you the best experience possible no matter where you are seated. Whether you choose to cruise on our outer deck or from indoors, you will enjoy unparalleled views of the Statue of Liberty and the iconic New York City skyline. Each Liberty Super Express has a tour guide to provide fascinating anecdotes and important history about the Statue, Ellis Island and other downtown landmarks.
MORE INFORMATION
Liberty Super Express Downtown
50 MIN
11:00 AM, 12:00 PM, 1:00 PM, 2:00 PM, 3:00 PM, 4:00 PM, 5:00 PM
Please note that the following cruises are sold out.
Wednesday 4/5/2023 at 11 am
Thursday 4/6/2023 at 11 am and 12 pm
Saturday 4/8/2023 at 11 am
PIER 16, DOWNTOWN
Only have eyes for Lady Liberty? This is the fastest way to see the Statue of Liberty from Downtown NYC! Tour guide included!